11 Aug

Get the Look: French Provincial

In this month's blog, our Perth interior designers look at how you can create a French provincial aesthetic in your very own home.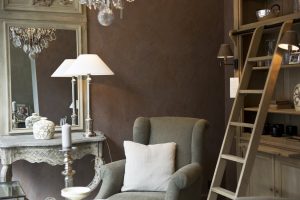 This charming style is all about creating a relaxed interior with plenty of natural, Parisian-inspired furniture and decor. It's also important to generate the illusion that your French provincial farmhouse-designed interior has been lovingly put together over a long period of time, fusing new and old elements together.
Try to create a base of linens and timber and focus on beautiful off-white colours to give your décor a more contemporary pop.
Your colour scheme should consist of beige and cream bases that will perfectly complement white, wooden trimmed furniture that always looks stunning in a classic provincial space. Speaking of painted wooden furniture, the French love to chuck a coat of paint on their furniture – especially in shades of taupe, muted grey and whites. For a more rustic look, lightly distressed furniture will work a treat!
Moving on to lighting, chandeliers over dining tables will look wonderful, especially in a more formal dining space, while scattered lamps will set the mood in any room, while also adding a decorative touch.
Soft, muted furnishings, like rugs, sofas, cushions and throw blankets are also a must in a French provincial space. If you want something with patterns suitable motifs includes crowns, fleur de lis, bees and stripes.
But, no provincial space will be complete without wicker and wire baskets. You can use these handy storage items unpainted or lightly polished with grey or white paint. These can be used to store potatoes in the kitchen, toys in the lounge room or filled with old mason jars and used as a rustic vase anywhere in the home or garden.
Finally, to complete your home's aesthetic, you'll need some accessories! Timber breadboards, striped tea towels and enamel jugs will look great, while cloches and cake domes will add even more style to an already beautiful space.
Creating a French provincial styled space isn't rocket science, but it is an art, so make sure you talk to an interior designer in Perth about how you can best achieve your interior design goals.
Whether you're after an interior designer Perth, or would like to enrol in our interior design courses, Judith Molyneux Designs can help bring your design goals to life or equip you with the skills you need to complete your own DIY projects.
Our next DIY interior design short course will commence on 22 August 2017, call us on 0408 176 555 to book today!