15 Sep

7 Tips for Making a Small Space Feel Bigger

Small homes are the way of the future, especially if you're a city dweller. However, before you become too accustomed to your cramped, claustrophobic home, I advise you keep reading as we guide you through some simple ways to make a small room feel more spacious.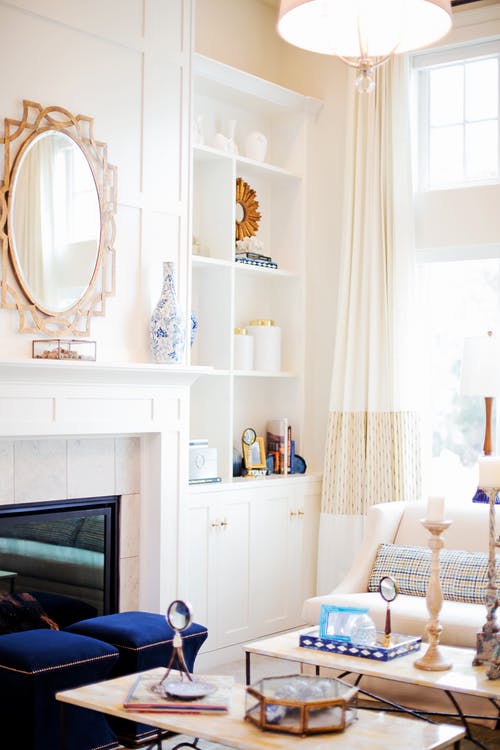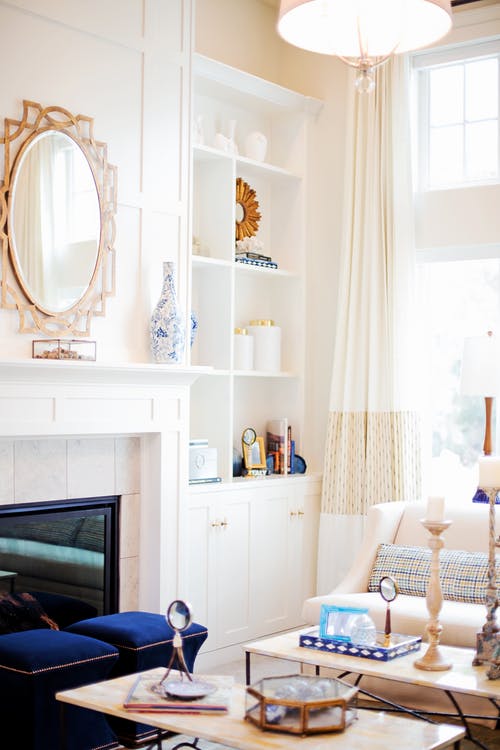 Step One: De-Clutter and Get Organised
Before you start looking at how our handy interior decorating tips can make any room in your home feel more spacious than it actually is, you'll need to get rid of clutter.
Regardless of how well you style your space, a cluttered, disorganised room may always feel cramped. Throw out or donate anything you no longer use or need and make sure what you do keep is kept orderly.
Step Two: Keep Your Furniture to Scale
When it comes to furniture, try to have a mixture of shapes and sizes, but always try to keep it to scale and similar hue. A mixture of traditional and modern can add interest but once again, retain colour continuity. Avoid using anything too big, but on the other end of the spectrum, also steer clear of furniture too small!
This can be a tricky one to get right, as there are some exceptions to this rule. For example, a long table can make a room feel wider, while an oversized couch could make it feel smaller. It's really all about balance, but some professional advice from an interior designer right here in Perth definitely wouldn't go astray!
Another handy tip is to opt for sofas and armchairs with exposed legs, as they create a sense of lightness and spaciousness.   Avoid pushing furniture against walls as you can create some interesting angles and the illusion of extra space when you get creative with your furniture arrangement.
Step Three: Incorporate Textures That Reflect Light
Shimmery velvets, silk rugs and crystal and Lucite accents or lacquered furniture can work wonders in a tight space, while lots of natural and artificial lighting can amplify the perception of space.
Step Four: Invest in an Oversized Round Mirror or Piece of Art
Mirrors never go astray when space is at a premium, as they're brilliant at adding the illusion of extra depth. Hanging a big one, with roughly nine inches of wall space on each side will do the trick. Do not be afraid to layer decor items on sofa tables in front of the mirror. This adds dimension and interest to a somewhat non-descript wall.
A large, focal piece of two or three-dimensional art is also brilliant in rooms where space is limited, as it can make a wall look bigger than it actually is. For the art to have an impact, select a piece that covers around 70 per cent of the wall, so your eye will see more art than it does wall space.
Step Five: Consider Adding Floor-to-Ceiling or Wall-to-Wall Bookcases
Handy for storage, perfect for displaying books and knick-knacks, floor-to-ceiling and wall-to-wall bookcases will maximise your available space for storage being narrow and not overly deep, so they don't take up too much space and draw the eye and make walls appear longer and taller.
Step Six: Make Your Ceiling Visually Alluring
For those of us who aren't lucky enough to have high ceilings keep your ceilings the same colour as your walls. If the wall colour is darker rather than lighter, then apply the same wall colour to the ceiling with white added.
Step Seven: Light Coloured Walls Add a Sense of Airiness
It's a well-documented fact that pale shades can make a room seem bigger and brighter. This is because light coloured walls are reflective and will maximise the effect of natural light in your space.
It's also important you try to minimise the use of contrasting colours in your room, especially when it comes to your floors and walls. By keeping these areas in the same hue but various hues, the area will feel more harmonious and balanced.
To execute these tips in your cramped apartment, small unit or just some of the smaller rooms in your home, talk to Judith Molyneux Designs about how our interior decorators can help or register for the DIY HOME DECOR COURSE to commence on Tuesday 10th October. To register email judith@molyneuxdesigns.com.au